We went to the St. Pat's Day parade on Tuesday. What an affair that was! Lot's and lot's of people watching lot's and lot's of participants.
St. Patrick himself waved at me. I had no idea he wore jeans and loafers...lol.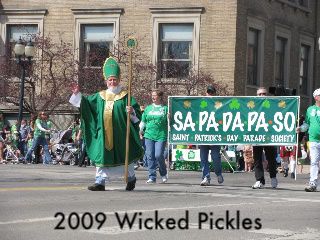 Here comes poor ol' Mr. Finnegan.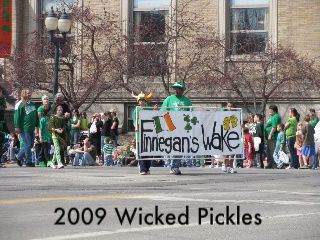 He just wasn't quite ready to go...lol.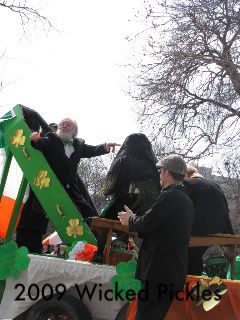 I absolutely fell in love with this fella from the Humane Society. I wish I coulda adopted him on the spot but Cool woulda killed me.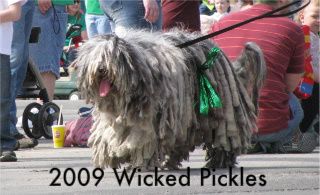 The Czech Prince and Little Sister. The geese seemed strange to me but I was told that these geese were trapped in the Czech Museum during the flood and when they escaped they were dressed in traditional Czech costumes. It is one of Czech Villages fables. Corny I know but we do live in Iowa. (I know moan, groan, gasp)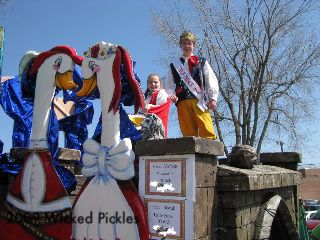 At the end of the parade were The Cowardly Lion, Dorothy, The Tin Man and Scarecrow.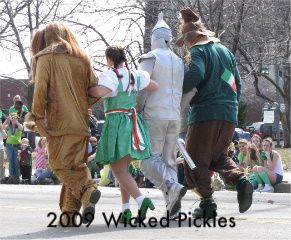 UPDATE:
The goose float won an award as the most wholesome and heartfelt float from the Sa Pa Do Pa Da committee. They were given a plaque as well as a huge trophy.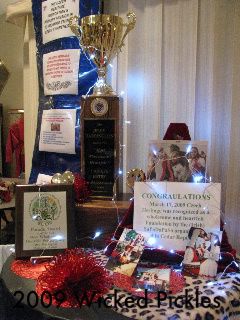 © 2009 Wicked Pickles-Homefront Lines
All Rights Reserved