My garden is mostly voluntary this year.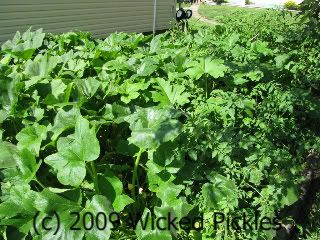 By the time we got around to planting it a very healthy squash plant of some sort was up and looked so good we hated to get rid of it. So we left it.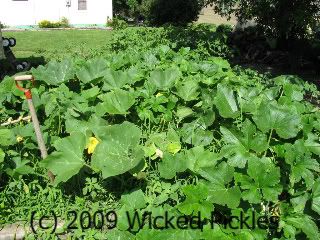 The leaves on these plants are huge.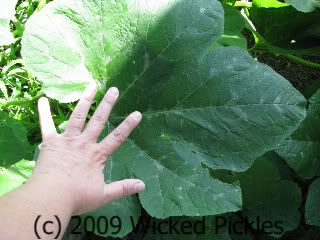 As well as the blossoms.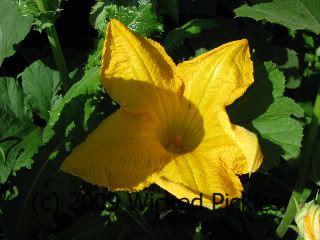 Now we don't know what it is. It kinda looks like an acorn squash but since we didn't plant acorn squash last year I don't know how that would be in there.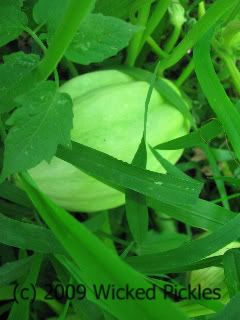 Also some of the fruit looks like pumpkins. So, when it is ready I will figure out what it is and how to utilize it.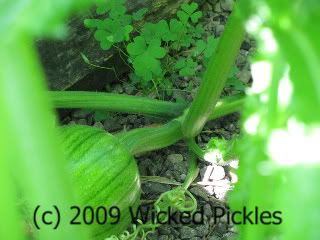 So what we are going to have is a mystery at this point but we Pickles love living life on the edge.
(c) 2009 Wicked Pickles-Homefront Lines
All Rights Reserved