I love the rain, always have. I love the sound of it hitting the road. The gentle rustling sound it makes hitting the trees. The pounding sound on our camper while we are sleeping. I love watching rain and walking in the rain even more. I love the ripples that appear when it puddles.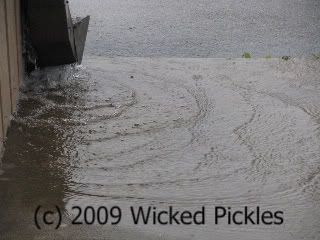 I find rain to be relaxing and calming.
Sweet and Banana love the rain too.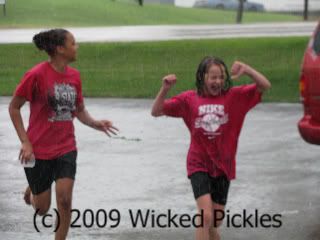 They find rain to be fun and a time to frolic.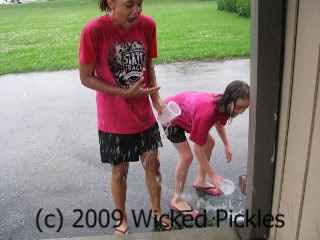 I guess loving the rain is a
matter of perspective
.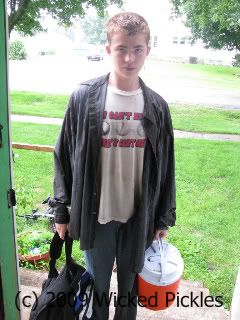 Chip didn't liked the rain yesterday. And I am told he doesn't like corn anymore either.
You see Chip's first day detasseling was yesterday and it rained
all day long
, never stopped, until he got home. (you can see the sun out in back of him)
One look at his socks will tell you he was soaked from head to toe.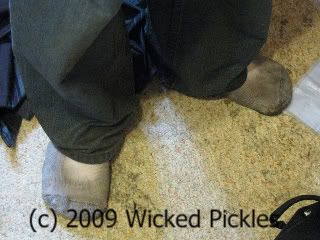 And just look at this face. It is definitely a face only a mother can love. Actually it scares me, really it does.
It shows just how happy he was to have me take his picture upon his return home. I am a mom with a camera, what else could I do?
Regardless of how Chip feels about the rain, I still like it.
(c) 2008-2009 Wicked Pickles-Homefront Lines
All Rights Reserved