Since Gaga moved into her house (in the early 80's) she has planted red geraniums in her front planter. At least 25 years of red geraniums tends to make me think that there will always be red geraniums planted there. I can tell you I was surprised when I pulled up in front of Gaga's only to find
Purple Petunias

!
They were beautiful. I just couldn't resist taking a picture of Gaga and Sweet (who are also beautiful) in front of them.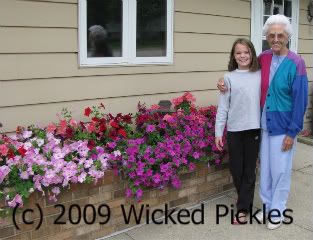 Sweet took some time before we left to try out the micro setting. I love her pictures.
I love the purple specs in these.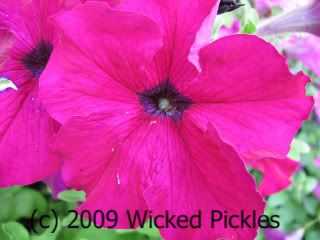 The veins are so neat!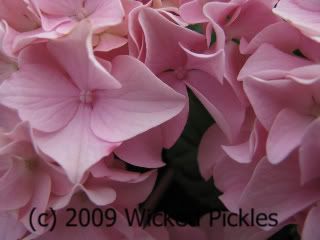 I talked to Gaga today and she is feeling better today. \o/ \o/
(c) 2008-2009 Wicked Pickles-Homefront Lines
All Rights Reserved