Before we went to the Shawn Johnson thing the picklets had an assignment to find all the Sokols in the world and map them for a display at the Sokol table. Here is the map they made.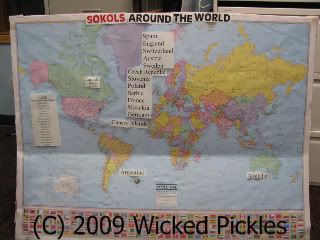 It is now on display in the gym as a piece of information that might otherwise not be known to others.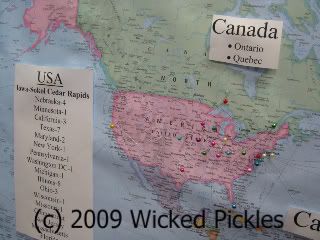 It took alot of internet research and map reading but was a fun project for all of us. I was told there might be one more Sokol, in Africa, but we couldn't find anything about it on the Internet.
2008-2009 Wicked Pickles-Homefront Lines