Yesterday we delivered no papers. The wind finally died down about 8:00 last night. The drifts were amazing. Here is what some of the town looked like today.
We usually deliver to that small door.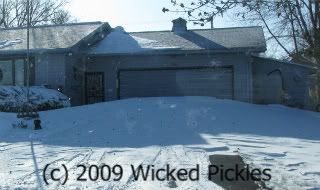 This tree reminds me of Cousin Itt.
No delivery to this one either.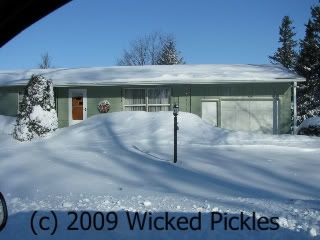 This is the house the picklets call the ivy house. It was gorgeous.
Who is that masked picklet eating snow?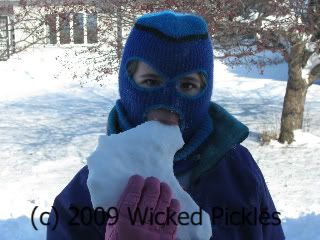 Every pine tree in town was plastered with snow.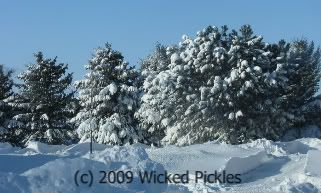 I love how there is grass showing and then 4 foot drifts.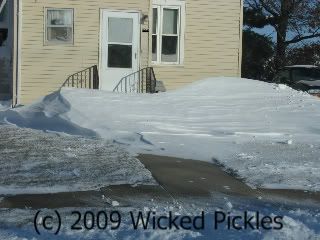 I normally park in this driveway and then walk through the backyard to deliver the paper. Not today.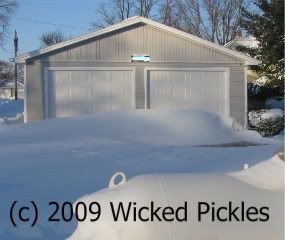 It was cold, cold, cold out today but it was so pretty.
The picklets had a good time climbing the piles of snow and sliding on the ice. We just finished delivering. It took us over two hours and we still didn't deliver 13 of them. But hopefully by tomorrow everyone will have had their drives and sidewalks plowed and delivery will resume as normal.
Happy Winter!