Down the street, 7 blocks from our hotel, was the Des Moines Botanical Center. We utilized the free shuttle service provided by the hotel because we didn't know where we were going. We soon realized the center was a straight 7 block shot. Oh well.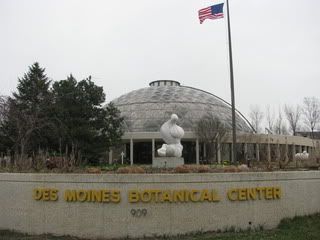 The greenhouse area was pretty darned warm and very humid, as all greenhouses are I guess.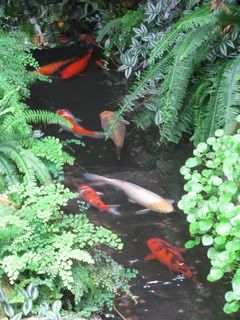 The picklets loved the large coi fish as well as the families of turtles that lived in the stream that flowed throughout the building.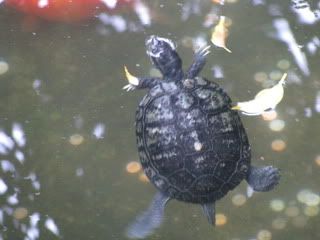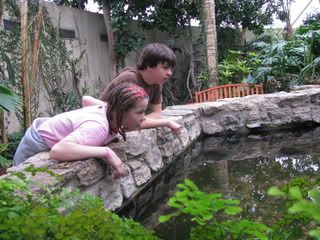 Sweet was trying desperately to touch a fish as it went by. That was until it actually went by, then she backed off.
I have absolutely no luck in growing aloe plants. These leaves were as long as my arm.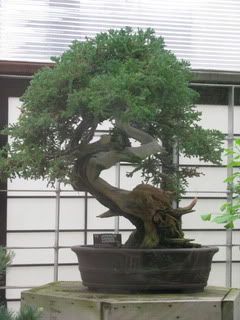 Chip loves bonsai trees and has decided, after looking at this, that he once again wants one. Maybe for his birthday!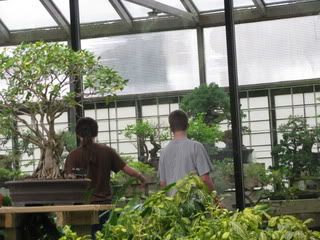 One room was dedicated to bonsai trees.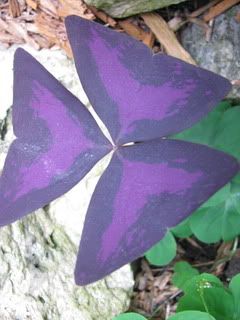 I have no idea what this is called but I really love the colors.
The water fall was such a nice sound to listen to as well as a beautiful site to look at..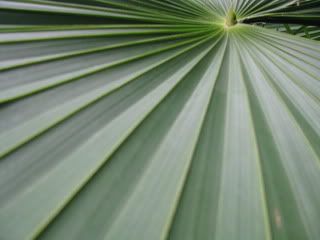 This frawn just called my name.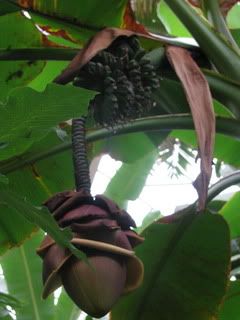 This is a banana tree bloom that Sweet pointed out to me.
We were wishing these were ripe. We love bananas.
I loved this use of the rubber boots. It was gorgeous.
The theme around the center was rainbows. There were little facts about them all over. They even had a garden dedicated to rainbows.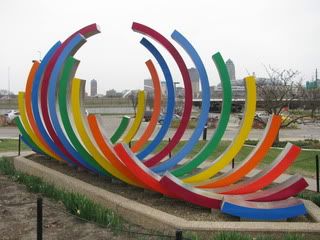 Dill took this picture of a rainbow sculpture as we were leaving. Depending on the angle you looked at it it either looked like this or 1 dementional. It was pretty neat.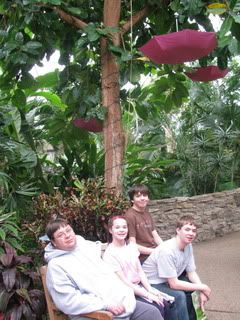 Sitting under the unbrella tree before leaving.
We did walk back to the hotel since it was so close. It started raining but we enjoyed that too. :)
(c) 2008-2011 Wicked Pickles-Homefront Lines